Goodness is like fire; all it needs is a little flame to help ignite the passion and determination in our heart. Be the person you want to be, bring forth hope and warmth to those who are in dire need of it.
We, at the Global Peace Foundation (Malaysia) believe in creating an intimate and casual environment for youth icons of Malaysia to share their personal journey and experiences in the realm of doing-good.
The evening started with a perfect storm, many were late as the traffic was moving slowly into a long weekend ahead. Despite the cold and damp weather, more than 30 turned up with spirits soaring as high as the sky.
The two-hour session started strong with an introduction of the fellow speakers, Rebekah Yeoh of YTL and Puspa Rani of Malaysian Independent Animal Rescue (MIAR). The difference in culture and background drew out the true beauty of their efforts in making the world a better place.
The birth of MIAR was a beautiful accident as Puspa was on a long break at work and decided to start saving strays. The strays she mentioned are ones who have visited death and returned – essentially, she saves the near impossible. It is disheartening to see how society imposes stigmas against less handsome animals and that keeps her going as she refuses to see injustice. With tears in her eyes, she said: "They can't speak but if you look them in the eyes, they are asking for just one chance to live,"
"I have a strong belief that you should never do charity out of pressure," said Rebekah with a stern voice at the beginning of her speech. Through her journey to visit India and Uganda, she was aghast how the weak and minorities are muted – literally! With no voice, no stand and close to no existence, the needs of these communities were neglected entirely. From then on, she has dedicated her time and expertise in Economics to help battle social injustice.
Like salmons swimming against the current for survival, both ladies faced obstacles and hardships in their journey of doing-good. Puspa has been charged multiple times for trespassing in order to save lives and bears the financial burden of the rescue movement while Rebekah was criticised faced by the many who have no faith in charities – that being homelessness and begging on the streets is a sin.
Two years have passed since MIAR was conceived. Puspa thinks she created a monster but the audience disagrees; with more than 47,000 followers on social media and housing close to a hundred strays, MIAR is doing a great job sustaining its effort in giving animals the second chance they deserve. When asked how she keeps the centre up and running, she giggled and confidently said: "Finance? I rob my husband".
Rebekah on the other hand, joined Global Shapers Community Kuala Lumpur affiliated with the World Economic Forum where she led community driven projects on increasing the aesthetics of streets through historical depictions about Malaysia, specifically in Brickfields and Petaling Street. In addition, she also stressed on preparation before making a decision to contribute to a cause: "Be it donation in kindness or in monetary form, be sure that you have done your research and homework,"
It was intended by the moderator, Mooza to have Rebekah and Puspa share the differences of their respective life journey and it took her by surprise when both highlighted the importance of how humans share commonalities – a baseline of virtues despite cultural differences that helps propel the growth of societies.
From their stories, it is crystal clear that exposure to acts of kindness requires time to nurture and be self-driven. Puspa has been volunteering at a home for HIV for more than a decade while Rebekah's parents constantly remind her of their own journey from zero to hero.
Editor's thought: The only constant in life is change. Both Puspa and Rebekah started off their career in the financial realm. One has left to fight for animal rights; one is standing strong in her position while doing good. What is stopping us from breaking free from the confinement of social stigma? We want to hear from you, drop us a note.
What is Peace Chat?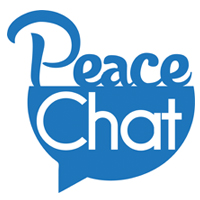 Peace Chat is a casual and easy-going chat session with young change-makers of Malaysia. It serves as a platform for audiences to discover the reasons behind their amazing work for the betterment of society, the challenges and obstacles faced, and how their efforts are contributing to unity and peace-building in the community.