GLOBAL PEACE

YOUTH EXCHANGE
The Global Peace Youth Exchange is an international leadership program that empowers aspiring youths across the globe to be the change they wish to see in the world.
The program has engaged youths from over 70 countries since 2011.
This leadership programme offers transformative  experiential learning and equips our young leaders with global competency and  networks to become global leaders.

Be empowered • Be an agent of change !
Embark on a journey of self-discovery and personal transformation through various workshops and activities which are both experiential and thought provoking.
Enhance your leadership skills, learn and apply the framework of moral and innovative leadership. Take part in a gathering of youths across the nation in the celebration of unity in diversity.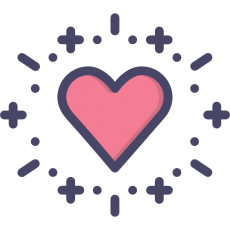 The journey of leadership begins with self-discovery. This program will facilitate the exploration of your passion and purpose in life. Get to know yourself and discover the gift that you can contribute for the greater good.
Acquire the ability to connect, empathise and trust, which is the foundation of moral leadership. Develop lasting friendships with people from diverse backgrounds which will help you understand cultural diversity and intercultural co-existence.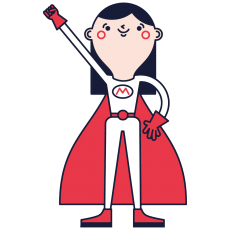 Get connected to a global community of young change makers; develop in-depth knowledge of global and intercultural issues; cultivate shared values that will bring together our common humanity.
Take part in a once in a lifetime opportunity filled with Exploration, Discovery and Fun!
Marvel at the beauty of the natural world around you through outdoor activities and challenges that would  help enhance team building skills
Discover the beauty in diversity by immersing yourself in cultural exchange experiences through  local community visits and voluntary work and develop skills and knowledge through your engagement with the locals.
Engage in discussions and share ideas on how youths can make positive social impacts in line with the United Nation's Sustainable Development Goals (SDGs)
Network and develop healthy and authentic relationships with positive change makers from all over the world.
Take a look at photos, videos from previous journeys.
Read testimonials from our alumni.
"We all have a purpose in this world. We need to be accepting, tolerating and welcoming so that our purpose gravitates towards peace,not violence. GPYE embodies these values, I am so happy to have grown my global family, and grateful to have learned from them".
"GPYE provides me an oppotunity to expand my ability and comfort zone.The people I met on this journey of self-discovery and growth makes me understand that there is a world beyond our own needs and wants. There is a purpose bigger than ourselves."
"GPYE is definitely a rewarding experience to me. I had a chance to speak my mind about SDGs, the role of young people and leadership quality with people from different parts of the world. I've found that this has been life changing experience that has made me realise I can do much more than I ever thought"
"As someone working on youth issues in Asia-Pacific, it was a wonderful opportunity to interact with youths from around the region as well as outside of it. I Felt the event was deeply meaningful to all delegated and helped them widen their perspectives. For me, I learned how the SDGs can be promoted to youth so that they can be taken up as their own. The event also illustrated the power of promoting peace through dialog and interaction".
Nagaland, North-East India
"Attending GPYE was one of the best decisions I have ever made. Every session, workshop and every step we took during the 5 days programme was packed with new learning, especially on Sustainable Development Goals presented by many different UN agencies  and top organisations like GPF and GYLA. Thanks GPYE for giving me a big global family".
"GPYE is a great platform to share ideas,knowledge with youths from around the world. I learn a lot and will implement the SDGs and leadership lessons in my community".
We have representatives in various countries.
Let us know if you would like to speak to our team.
Have a question?
Feel free to drop us a message and we will get back to you.