Communities Unite

for Purewater
Communities Unite for Pure-water (CUP) is a community-driven initiative by the Global Peace Foundation Malaysia in collaborations with partners and funders. CUP aims to uplift the welfare of targeted rural and underserved communities through the provision of clean water.
There are a slew of remote communities in Malaysia that have no access to clean water source. As a result, they had to consume surface water from river, wells or hilltop, which expose them to various health risks.
We engage and collaborate with various stakeholders such as the community leaders, business organisation and technology partners to ensure that the impact is sustainable.
Building trust with the community through dialogue and multiple engagements is crucial to foster ownership of the project. Long term success is driven by local leadership
Instilling awareness and knowledge on health and hygiene is as important as proving clean water. We identify the risk factors to the health in the community and offer necessary advice.
"Clean water, essence of life and birthright for everyone, must become available to all people now."
Jean Michel Cousteau
Communities we worked with
Situated in Gopeng, Perak, Kg. Ulu Geruntum has a population of about 250 people. The community built pipe to source for water from hilltop and when it rains the water gets muddy and affect their health and daily life.
A small community 20 minutes away from Bandar Muazam Shah, Kg. Binjai has been displaced from their original village due to logging activities. There are no river or mountain nearby, so the only water source is the well. Most of their wells becomes muddy after a while so they have to dig new ones. Some of the children are seen to have serious skin diseases, likely due to bathing at stagnant polluted pond.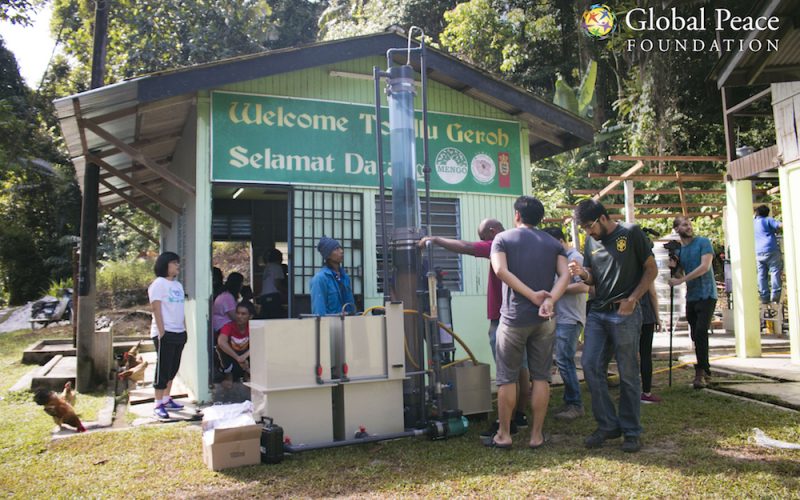 A community in Gopeng, Perak, Kg Ulu Geroh consumes water from a river near to the village. During rainy season, the river water gets very muddy. Despite using cloth to sieve away sands and mud, the rice they cook will look brownish.
Four hours drive from Kota Kinabalu, the village receives gravity water and the water quality is inconsistent as it depends on the weather and pollution level.
A community in Nabawan, an hour drive from Keningau, Sabah. Their water source gets extremely muddy during the rainy season.
Located two hours drive from Keningau, the school has over 850 students with 60% of the students staying in dormitries. Their water source is the river nearby which becomes murky and undrinkable during rainy days. Water is saved in tanks, but when the pump breaks down, students will have to buy mineral water.
The village derives their water from the river which is polluted by garbage. On rainy days, their dam and pipes get clogged.
Take a look at photos & videos from previous projects
Read testimonials from the community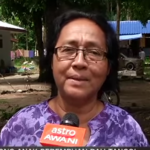 Wah Long Anak Perempuan Bah Tangoi
It was very difficult before this, all the water are dirty, and when we drink, the people gets diarrhoea, but now we have this filter, the village are thankful to get a filter like this, because the water is clean now.
When it rains, we can't use the water, we can't drink the water, because it is muddy. We had to save some water in buckets too.
Now we don't have to worry about it anymore.
Since the first day we came here, we were hoping that we can have clean water supply. We thank God that today, I believe God has answered my prayers to have clean water. Means that after this we don't need to go out and spend a lot of money just for clean water.
If we fall sick, we can't do our work. We won't be able to focus on our study. So if we have this filter, we can go to school more. We will be healthy enough to carry on with our life without any obstacles.
Interested in partnering or volunteering?
Drop us a message here.
3A08 Block A, Kelana Centre Point, No. 3, Jln SS7/19, Kelana Jaya, 47301 PJ
Have a question?
Feel free to drop us a message and we will get back to you.